What's Happening This Week:
Monday - Friday 1st block
- Mrs. Sambles, Libby's mom, will be in to read from her manuscript,
Beni and the Dreamsnatchers
. This is a story in keeping with our Global Citizenship initiative and our being aware of issues in the world, similar to the novel
Iqbal.
This story is about an 11 year-old boy in West Africa who gets tricked into working on a cocoa plantation in a foreign country, thinking that he is actually going to a well-paid job so that he'll be able to pay for a doctor for his dad.
Wednesday, December 12th -
St. Gabriel will again be working to fill Advent Hampers.
Friday, December 14th - 1:30 - Kindergarten Christmas Concert
- Beyblade Day
As a Grade 6 class, we are responsible to bring in coffee and tea for the Advent Hamper. Items can be brought in to the homeroom class between December 3rd and December 12th - that's Wednesday.
Monday, December 17th - 9:20
- 3rd Week of Advent Assembly & Meet the new principal, Ms. Richichi.
Wednesday, December 19th - 9:00 -
Earl of March Band
Thursday, December 20th - 9:30
PJ and Movie with Mrs. Montgomery
In Math:
The results from the Math test will be going home on Monday. Keep an eye out for it. Overall, the scores were very good. As always, please sign and return when you have finished looking through it. Thanks.

Our next unit will Patterns. We will work hard to complete this unit before the Christmas break. Cross your fingers!
In Language Arts:
SPELLING THIS WEEK
is Unit 12 -
This will be the last unit until the new year. The last week before Christmas break can be hectic, at home and at school.
LIBRARY day is Tuesday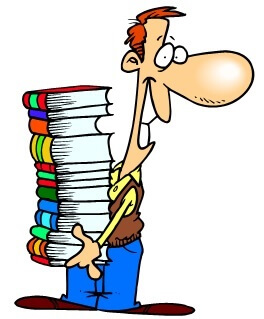 We have completed our Iqbal presentations. The grading sheet will be going home on Monday. Again, the students did an excellent job presenting their ideas through Google Slides, making blogs, creating videos and conducting interviews in unique ways. Excellent work, Grade 6! Again, look through it and sign and return it when you are done.
We continue to practice our reading using EQAO readings/questions from past years. There are copies in the Reading section of their binders. We will also be working on grammar practices, too.